This is the castle that I painted for the kids for Christmas. Shhh, it's a surprise!
It all started with clothes pins. You see, I was at the craft store looking for my next craft project when I saw plain, wooden clothes pins.
Plain wooden clothes pins - my inspiration
I used to love to play with clothes pins as a kid. No I wasn't raised in the 1800's. My mom grew up in the country and so I was exposed to old fashion clothes pins from time to time. I used to love to pretend that the clothes pins where my little dolls. I'd draw little faces on them and we'd have all kinds of adventures.
Well who knew that clothes pins would be my gateway drug?
I wanted to make toys for my sons and didn't think they'd enjoy clothes pin dolls. In searching for clothes pin alternatives when I discovered peg dolls.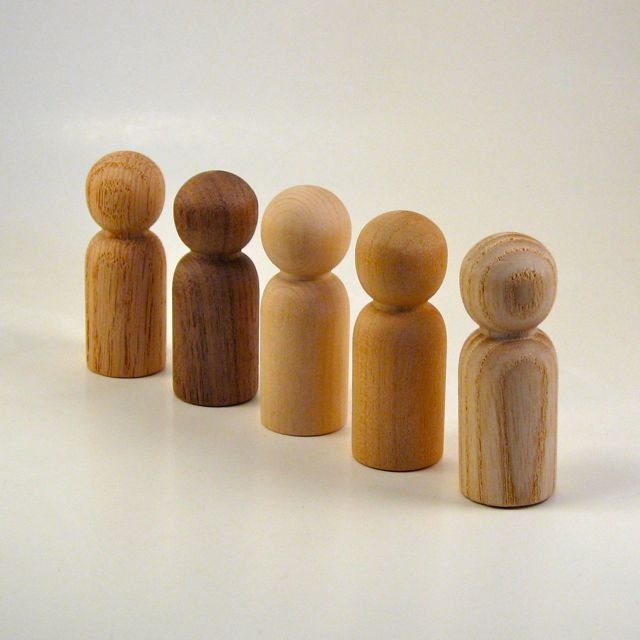 Plain Peg Dolls - available on Etsy or at your local craft store
Peg dolls are CRACK! Inside of a day I'd discovered all kinds of peg people ideas.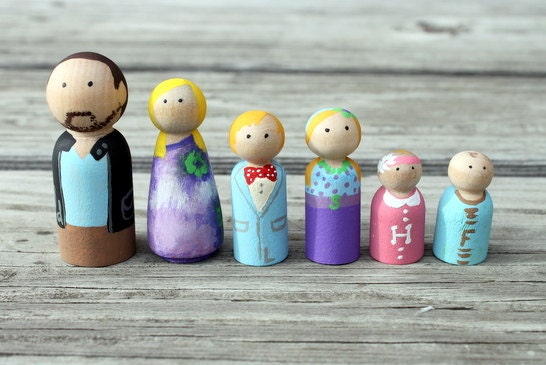 Tori Spellings family as peg dolls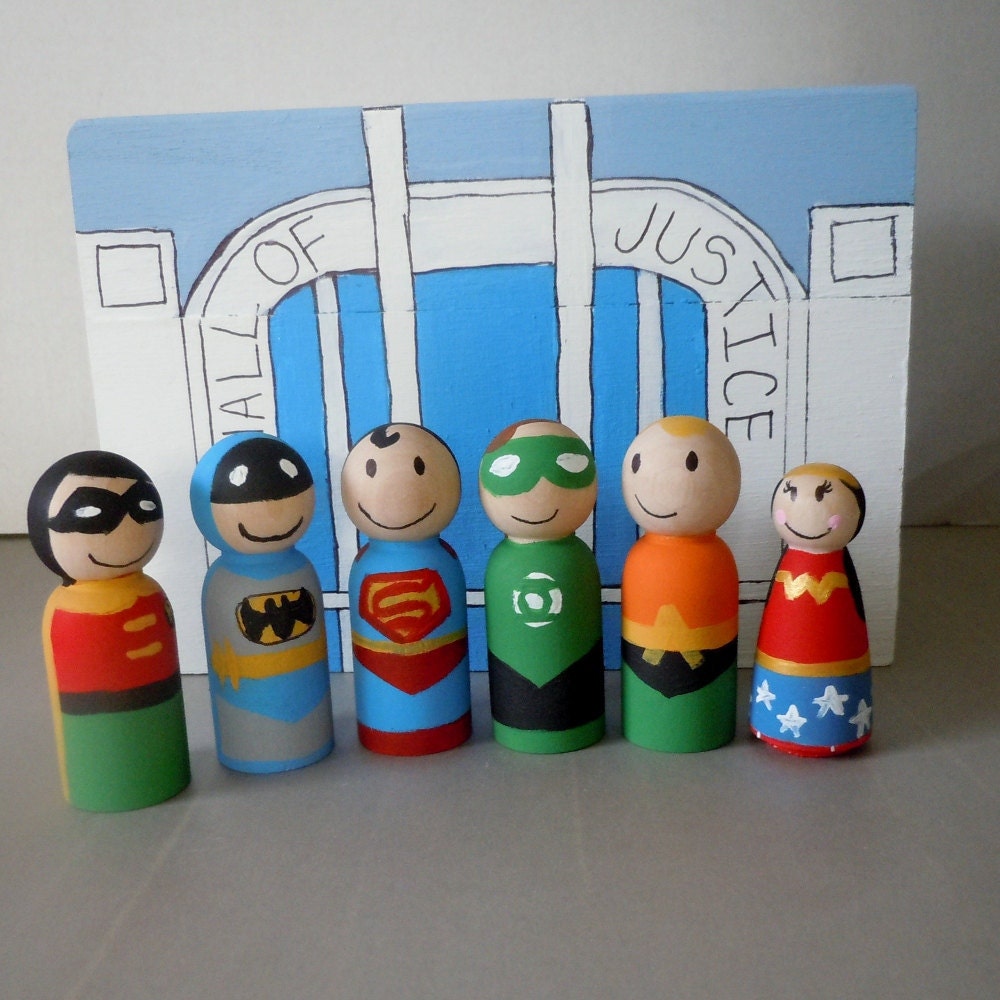 Homemade Super Hero's as Peg dolls
Peg Doll Nation!
There were peg families, peg super hero's and entire peg villages. (Thank you Etsy and Pinterest).
That's when I decided to do my own peg thing.
Michael's craft store has plain, unpainted wooden castles and so I bought a castle (only $10 with a coupon), paint, brushes and paint pens.
Plain Castle from Michael's Craft Store $19.99 (find a 50% off coupon!)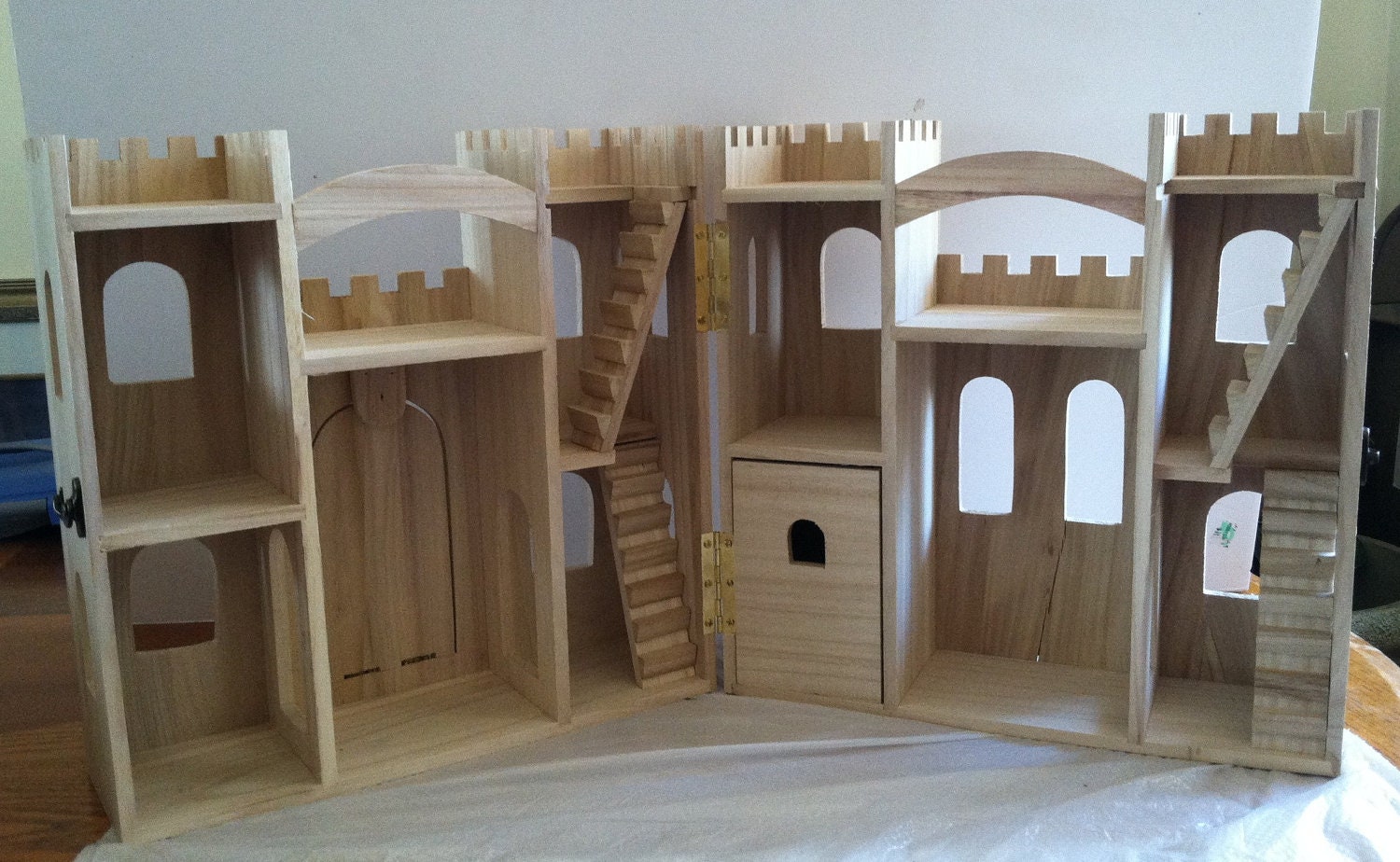 Inside the castle

Here is what I created!
My creation!
Inside my castle
The Hulk Room
The superman Room
Batman on the rood
Robin, Boy Wonder, inside the Robin Room
Entry Hall with painted on rug
Storage bin
Peg dolls inside the storage bin
The storage bin fits inside the castle
Castle Roof
Back of the castle
Side View
The other side view
I have more peg people and a larger house in the works. More pix soon.
I hope someone is inspired to make their own peg family!
(This entire project cost about $30. I paid $1 each for 3.5" peg people on etsy, $10 for the castle and another $10-$12 for paint)